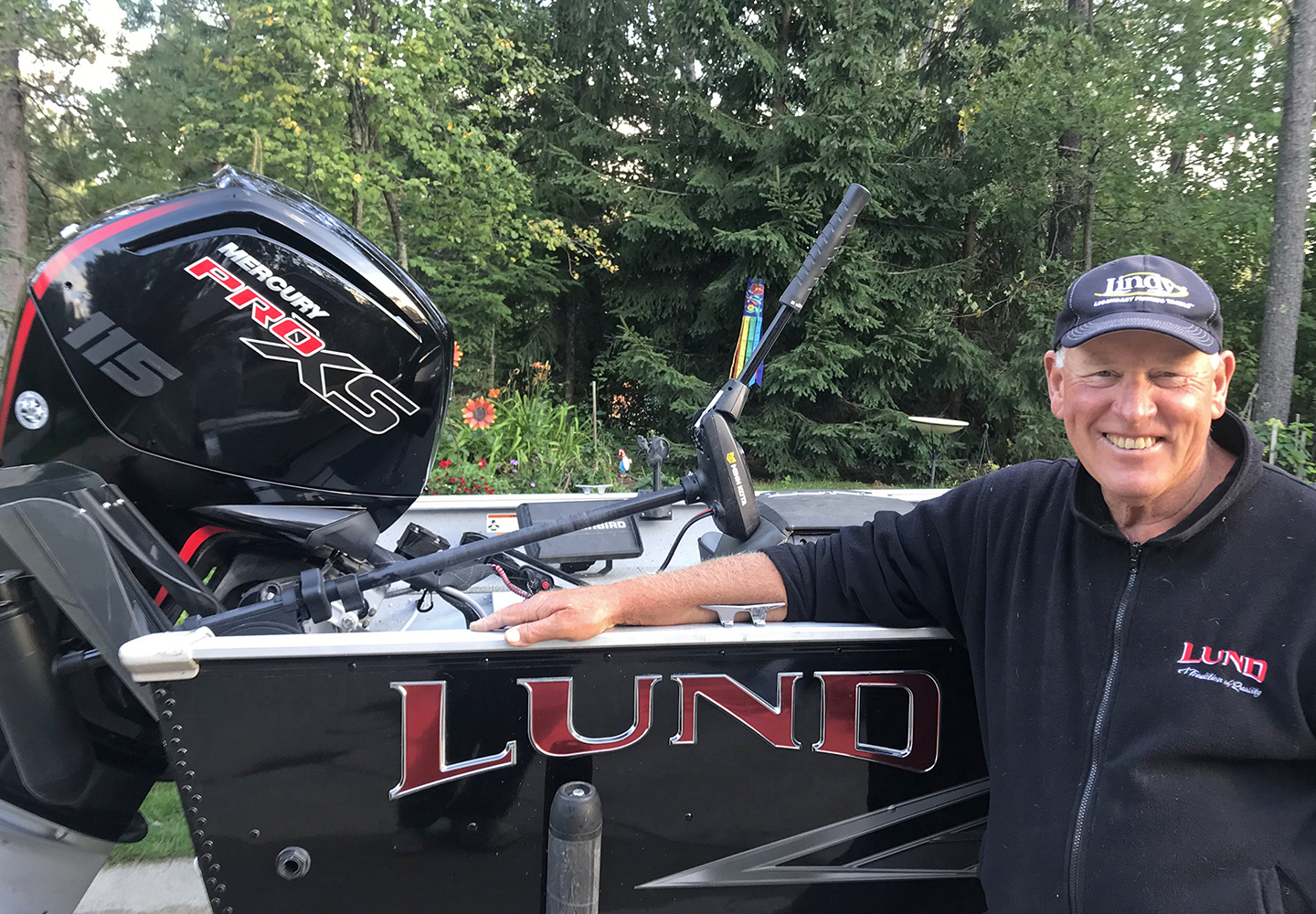 2022 Lund Alaskan, Mercury ProXS 115 Tiller, Shoreland'r Trailer

Rigged and ready to use, 2022 Lund Alaskan package available now. The rig, along with all of the accessories are almost identical to last year's rig, so I'm leaving the description up and that will help you know what will be available.
I've been running Lund Alaskans for a long time now; in fact I picked up my first one something like 16 years ago.
Right from the beginning, I've loved the balance of utility and comfort that the Alaskan provides.
As far as I'm concerned, these boats are the fisherman's equivalent of having a 4X4 pickup truck for the water. They have allowed me to go anywhere and do anything without sacrificing the comfort of my fishing customers.
Throughout the years, I've watched the folks at Lund steadily improve the Alaskan.
Every year they've updated this or relocated that, until now, in 2023, I can honestly say that every single thing about this boat represents the perfect setup for me and the fishing situations I most frequently encounter.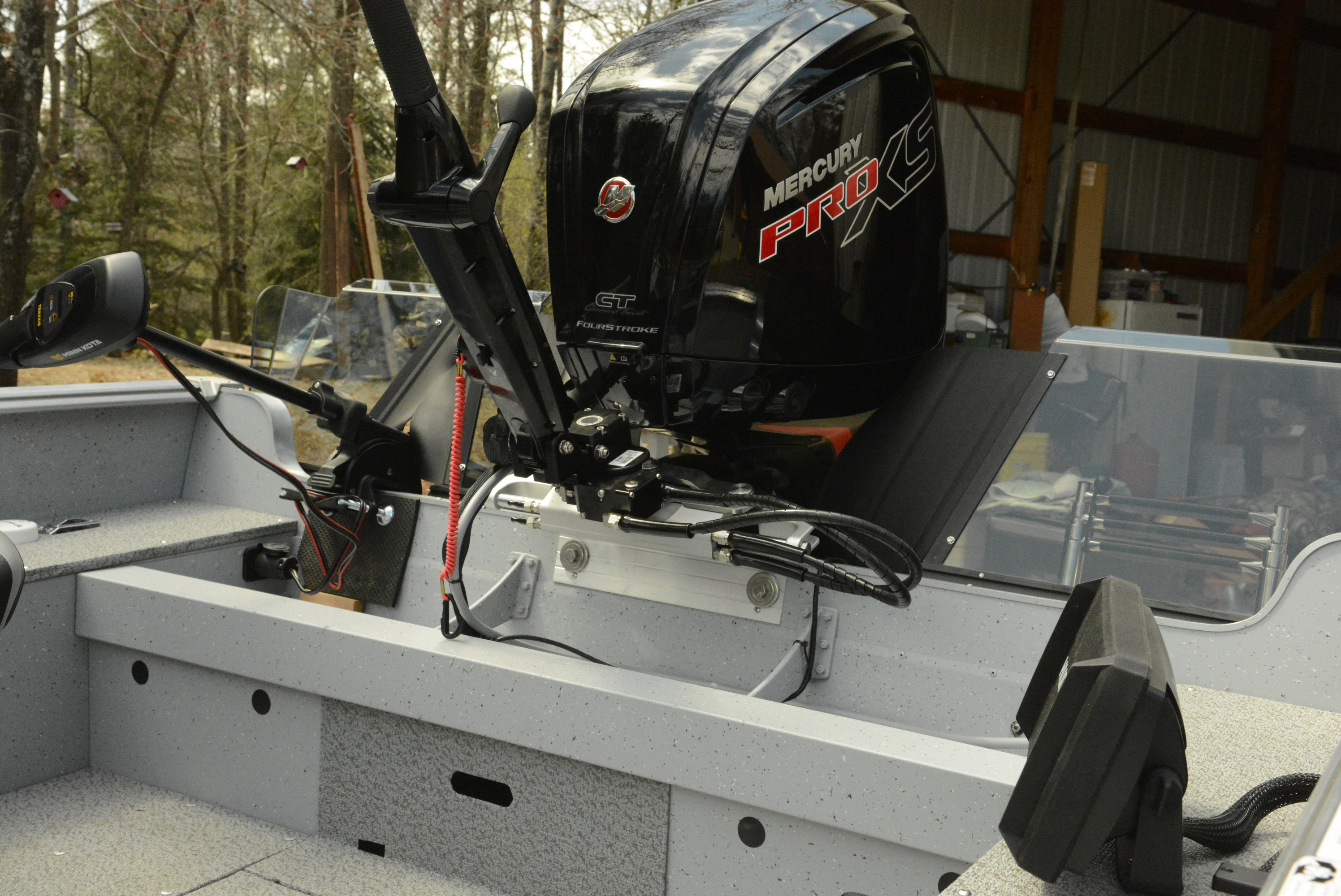 The Mercury ProXS 115 Big Tiller with Integrated ZTF Tiller Valve is a perfect match for this rig too. The engine purrs like a kitten and using the RPM adjustments allow me to troll down as slow or as fast as I want. And at speeds approaching 40 MPH, I can get to my fishing spots fast too.
The "Integrated ZTF Tiller Valve" isn't a full scale "power steering system", but it works great. In fact, when I'm running this engine, I can't feel any difference in feel at the tiller between this and engines equipped with the hydraulic steering that I've owned before; they are really that close in both feel and efficiency.
I've had every one of my Alaskan's on Shoreland'r roller trailers and this one is no exception. I can launch these boats in shallower water than any other rig out there. If there's enough water to float a canoe, then there's enough water to float my Alaskan too.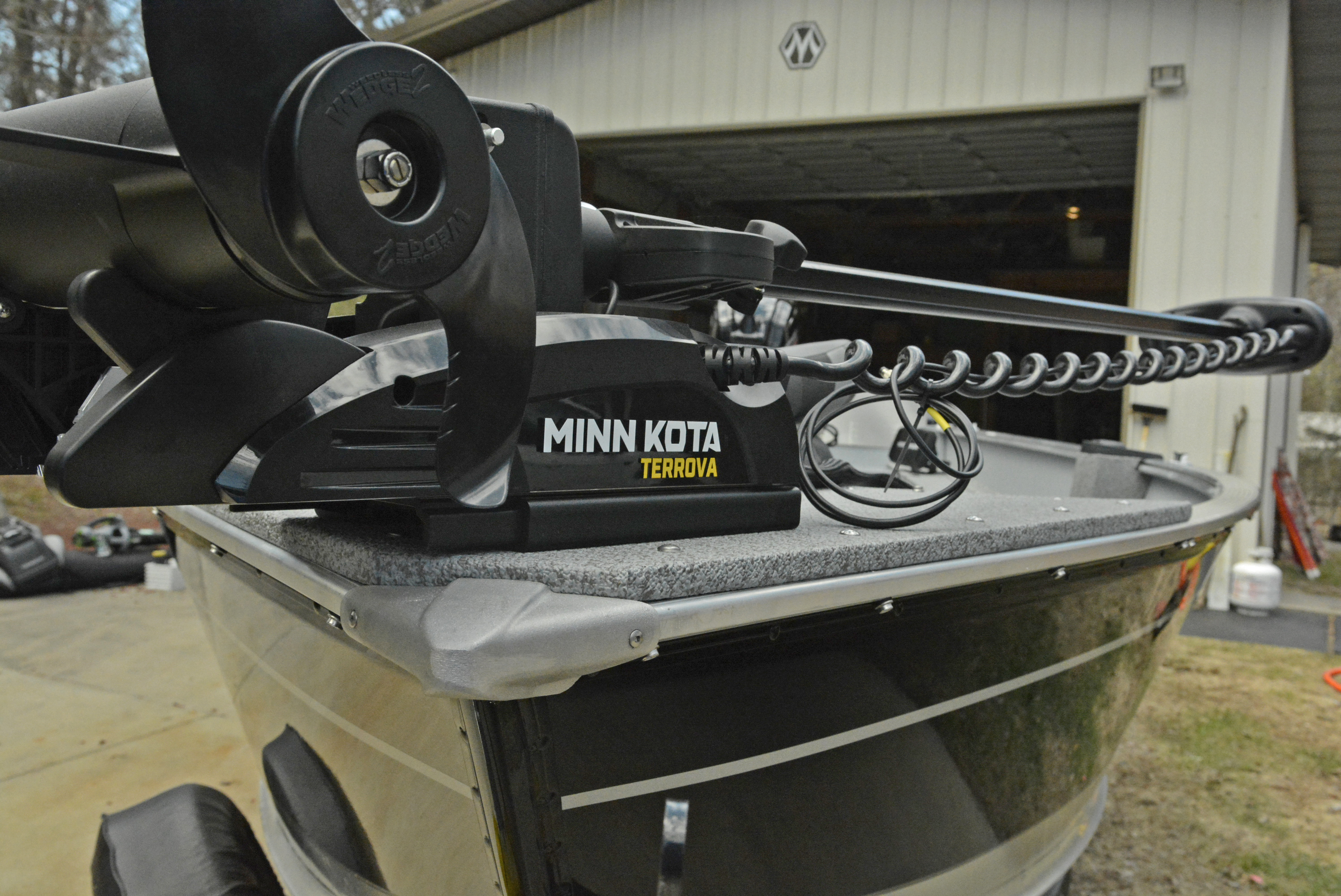 It will easily go where most other boats won't. In fact I was so impressed with my first one that for fun I had some stickers printed for the side that said "4X4". These boats can just go anywhere.
The Humminbird Helix 10 CHIRP Mega SI + GPS G3N, combined with the Terrova Bow mount trolling motor allows me to control any forward presentation. The Traxxis transom mount gives me the flexibility to back troll anywhere I want.
The rig is for sale now, and is available for immediate pickup. The price is $42,995.00 and the list of what's included with the package appears below.
---
---
Jeff Sundin February 9, 2023 "LUND Boats 75 Years of History" Video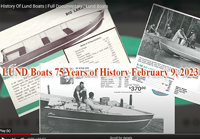 So, 34 years ago, I dropped over to Ray's Marine in Grand Rapids and picked up my new Lund Boat, a 1989 1700 Pro V Tiller. It wasn't my first Lund, I'd been using a WS-16 before that, but this was the first time I'd ever picked up any rig that was brand new from top-to-bottom.
The customers who fished in that boat loved it, it was wide and comfortable and for the time, smooth riding too. At the time, I had no idea that today, February 9, 2023, I'd be picking up yet another new Lund boat, but I am.
Coincidentally, this very week Lund Boats released an historic video chronicling 75 years of boat building history. For me, the video is well worth watching even if only for the timeline of Lund's company history. But even after living through half of that history with them myself, the video illustrated to me how many things they did right and for so many years in a row! Besides, it's fun seeing some of my friends re-running fishing memories from my formative years.
The video offers insight into the reasons why Lund sits so high atop the list of high-quality fishing and family boats. If you love fishing and boating, then you'll love this video, more than once probably. View the full video and Learn More >> Lund Boats 75 Years of History
---