---
April 9, 2018 Upper Red Lake walleye regulations announced for 2018 open water season
Anglers fishing Upper Red Lake this spring will again be able to keep four walleye of which only one may be longer than 17 inches, continuing the same regulation that was in place this past winter and the previous 2017 open water season.
Harvest under the four-fish bag limit, one-over-17 regulation resulted in about 152,000 pounds for the winter season – a record high for winter harvest since reopening walleye fishing in 2006 – and there remains room within the target harvest range to allow this regulation to continue into the open water season.
"Anglers really like the current opportunities to keep lots of walleye on Upper Red Lake," said Gary Barnard, area fisheries supervisor in Bemidji for the Minnesota Department of Natural Resources. "These regulations serve a specific purpose now, but we want to be clear that eventually we may need to pull back."
Red Lake's walleye harvest is managed under a joint harvest plan, revised in 2015 by the Red Lakes Fisheries Technical Committee. An Upper Red Lake Citizen Advisory Committee reviewed previous season harvest totals and regulation options and recommended continuation of the current walleye regulation for the state waters of Upper Red Lake.
The revised harvest plan recommends an aggressive approach when walleye spawning stock is in surplus, as it currently is. The one-over component of this regulation replaced a protected slot limit in December 2015, and has been used ever since in combination with either a three- or four-fish bag limit.
Surplus spawning stock means that there are more adult spawners than needed for good reproduction. Removing some of the excess is good for the population since it will improve growth and survival of young fish.
Adjustments to size or bag limits may be needed in the future if the spawning stock needs more protection. "For now, the regulations meet our objectives by spreading harvest over a wide range of sizes and removing some of the surplus spawning stock," Barnard said.
More information on Red Lake fishing regulations are available at mndnr.gov/regulations/fishing.
---
New Northern Pike Fishing Regulations Coming For 2018 Minnesota Fishing Opener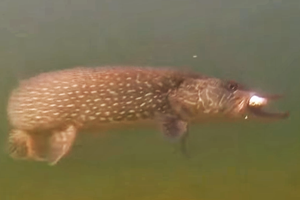 New regulations for catching and keeping northern pike will be the most significant change anglers will see when they open up the 2018 Minnesota Fishing Regulations Booklet being distributed throughout the state.
"Anyone who wants to keep pike in Minnesota's inland waters needs to take a close look at these regulations and be prepared to measure the pike they want to keep starting on the Saturday, May 12, fishing opener," said Al Stevens, fisheries program consultant with the Minnesota Department of Natural Resources.
The new fishing regulations have three distinct zones to address the different characteristics of pike populations in Minnesota. While not designed to manage for trophy pike, the new regulations are meant to restore pike populations for better harvest opportunities across the state for sizes that make good table fare, up to around 28 inches or so.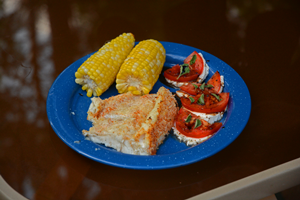 "It's almost go-time and we're happy to be at this point after years of discussion on these issues with pike," Stevens said. "This has been a long-running topic of conversation and is becoming reality in the 2018 fishing season."
The move toward new regulations was a response to anglers' concerns about the over-abundance of hammer-handle pike in much of central to north-central Minnesota; the low numbers of pike present in southern waters; and a desire to protect large pike in the northeastern part of the state. The new pike harvest regulations apply to inland waters of the state.
• North-central: Limit of 10 northern pike, but not more than two pike longer than 26 inches; all from 22 to 26 inches must be released.
• Northeast: Two pike; anglers must release all from 30 to 40 inches, with only one over 40 inches allowed in possession.
• South: Two fish; minimum size 24 inches.
Darkhouse spearing regulations for pike change slightly and those regulations are listed in the spearing section of the regulations booklet.
Meanwhile, the new pike regulations do not affect border waters fishing regulations and special regulations that cover individual lakes, rivers and streams.
For more information on the new zone regulations visit mndnr.gov/pike or contact a local area fisheries office. Contact information can be found in the fishing regulations booklet, available online at >> mndnr.gov/regulations/fishing.
---
Northern Pike, The Quest For Quality - Jeff Sundin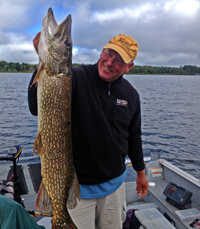 "Travel with almost any group of anglers in Northern Minnesota and you're bound to hear some pretty dicey comments that reflect poorly on the present state of Northern Pike fishing in the northland.
All too often, anglers encounter lakes that have enormous populations of stunted Pike where catching a "quality fish" could earn you a lifetime achievement award. Try to swim a lure through these legions of small Pike and it's easy to see how they would raise the ire of anyone hoping to attract the attention of more worthy combatants.
Snakes, scissors bills, slimes and a host of other even less flattering nicknames get thrown around on nearly every fishing trip.
But in my travels as a full time fishing guide, I have seen strange transformations occur whenever someone catches ..." Read >> The Quest For Quality Pike
---
Kids Can Posess Their Own Fish Limits In Minnesota
Q) When I'm fishing with kids, can they have their own limit of fish in addition to mine?
A) Nonresidents age 16 and older are required to have an appropriate fishing license while angling. Non residents under age 16 do not need a license if the parent or guardian is licensed. Children of an adult who has a Minnesota Nonresident Family License may possess their own limit of fish.
However, if the adult has only an Individual License or if the parents have a Husband and Wife License, then the child's fish are included in the adult's limit. Nonresidents under age 16 may purchase a nonresident youth license and possess their own limit of fish.

Minnesota Residents under age 16 may take fish without a license. The statute does not state explicitly that under age residents my possess their own limit of fish. But the legislators use of the phrase "take fish" implies that the kids are entitled to their own limit.
*See a complete, Printable PDF >> Minnesota Statutes 97A.451 License Requirements and Exemptions Relating To Age
---
Jeff Sundin is a full time, professional fishing guide, outdoor writer and photographer. Book Jeff for guided fishing trips, for fishing seminars, fishing promotions and media events. Click here >> learn more about Jeff Sundin.
"The Early Bird Fishing Guide" Jeff Sundin - Fishing Blue Books, LLC 715 Byington Ave, LaPrairie, MN 55744 218-245-9858
Email copyright©2018 Fishing Blue Books, LLC All Rights Reserved - last revised 05-03-18