Web Hosting, Website Design, Search Engine Optimizing Early Bird Web Design .
Back To Fishing Home Page
Early Bird Web Design Thank you for checking in. We've created a new site for Early Bird Web Design. The links below will re-direct you to the new page.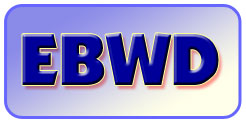 Please Take me to the new site.
How in the world does a fishing guide become a web designer?
Well, one of the most asked questions every summer is what I do during the winter in Northern Minnesota. It all started one day when a friend convinced me to get a web site started. I didn't really know where to start, so I began by picking up books and reading about how web sites worked. While I was studying, I swerved into learning how to set one up. I tried creating my first one and decided it was kind of fun. Since then, I've developed several fishing and outdoor sports related web sites and Ironically, now maintain that same friend's resort web site. I love doing it because gives me an opportunity to be involved with a number of high quality fishing, hunting and shooting organizations at times of the year when I can use some extra work.
What makes this different from all of the other web design services in the world?
Because we don't try to be everything to everyone, you'll get that personal touch that lets folks know that your site is the "real deal". Real Fishing, from real fishermen (who learned how to push a few buttons). The advantage to you is a site that has authentic information about your outdoor business. Our goal is to serve a small number of high quality operations.
Specialty Web Design for Fishing, Hunting and Outdoor Sports
---