---
---
---
Walleye Video Bowen Lodge Lake Winnibigoshish
---
---
---
---
Fishing Report - Archives Section - Fish Reports November 2012

Fishing Report November 30, 2012 Jeff Sundin - Ice Reports are coming in from all around the Deer River area. That's great news, because it means that if you're ready to fish, the ice is just about ready for you. In fact, according to some, it's already ready and if you were hoping to be the first one out there, I'm afraid you're too late.
If you're thinking of venturing out this weekend, be doubly reminded of the addage; No ice is safe. Take precautions, bring a friend and be careful! And ... have a great time!
For Today; I am on my way to the ice show, where there is seldom a moment to spare. But, I'll do my best to bring you some updates from the show floor. That way even if you can't show up, at least you can get a glimpse of the action.


(11/30) The St. Paul Ice Fishing Show Opens today, November 30th and runs thru December 2nd, 2012. Located at the St. Paul River Centre, 175 Kellogg Blvd. West, St. Paul, MN 55102. It's the largest ice show around and I'll be down working at the Lindy Fishing Tackle Booth for all three days. We're gonna help you get in the mood for the ice fishing season and help get you off to a great start! The Show Hours are Friday: 1pm – 9pm, Saturday: 10am – 7pm and Sunday: 10am – 5pm.
Now is a great time to be working on your list of cool stuff to pick up for the 2013 season. The Ice Show is the perfect place to get stocked up, so swing in for a chat, because I just happen to have a couple of cool ideas for you myself.


(11/29) On Upper Red Lake; We'd been hearing some rumors that guys are already out there catching Walleyes. I had a very quick session on the phone with Jonny Petrowske at Washkish, in which he said; "The ice is way too spooky for me!" Take that for what it's worth. I guess he means that if you're nuts and want to be the first one get out there, it could be done; But ....


(11/29) Ryan Peterson checked in with an ice report too; "I took a look and a little walk onto the south end of Big Winnie yesterday. As far as the eye can see there is ice, now I did not walk out far, but I did find 3 inches in near shore, about 50 yards out. I'm not going to guess when there might be foot traffic out to the fishing spots, but I am sure it wont be long!
I will report back as things progress. Still have openings for deluxe sleeper houses be sure to check them out!" . Ryan Peterson's Guiding .


(11/29) A quick note from Bill Powell at Fred's Bait in Deer River; "Ice Fishing is underway with Dixon Lake resort opening today we had 4 groups headed for Third River flowage to try there hand at spearing. And also 3 groups headed for Red Lake hoping to get in on the early ice bite there. Other then that not many going yet just alot of inquiring about ice conditions.
The Perch King went and checked his early ice spot on Winnie today and reported back 4 inches of ice 200 yards out and plans to fish on Friday with a buddy. Be safe out there. Bill Powell, Fred's Bait Deer River .

Fishing Report November 28, 2012 Jeff Sundin - Ice Reports from Grand Rapids to Lake MilleLacs; Our road trip to the 2012 fall "Walleye Advisory Commitee" meeting on Tuesday, took Tom Neustrom and I along the trail to view a whole bunch of lakes. As you'd expect, heading South along Hwy. 169 took us further away from the ice, but even as far South as St. Cloud, there are still some shallow lakes that have frozen over completely.
Heading South from the Grand Rapids Airport; Pokegama Lake was the first one we could see. An area of about 1/4 mile from the 169 bridge West toward the golf course was frozen, but both the Wendigo Arm to the East and the main lake basin near the islands are still wide open.
Continuing South, most of the small lakes between Grand Rapids and Aitkin are ice covered, including Hill Lake at Hill City. Once we moved South of Aitkin though, things got a little more dicey. Some lakes were ice covered, others were wide open.
Of particular interest to me, are the lakes I grew up fishing; Just South of Aitkin, Pine Lake was the site of our "family cabin" so I always take a closer look when we pass between it and Hickory Lake. On Tuesday, my home lake, Pine was entirely open water but just accross the highway, Hickory Lake was frozen over.
As you'd expect, MilleLacs was also wide open and by the time we got near the South end of the giant lake, there were still lots of Ducks, Gesse and Eagles moving along the shoreline. It was like looking at the area from a time travelers point of view. By the time we arrived at our destination, it was about the view you'd of had in this area two weeks ago.
Fast forward; I arrived back home around 7:45 and by then, I discovered an inch of new snow and a couple of young fellas stuck in the ditch near our house. Ah Ha .... Welcome to winter!

Fishing Report November 27, 2012 Jeff Sundin - Ice IS Coming, But Don't Watch! You know, when you sit there staring at the pot, you never see the water come to a boil. You have to turn your head occasionally and let it be a surprise.
So now that you know the ice is on it's way, start getting your gear together, get your travel plans figured out and be ready to get out there and fish. What? You can't help yourself, you just have to know about the ice? Let me handle that for you; I'll have an update on the ice conditions every day or two from here on, so just click here once each morning to get your fix of ice pictures. By the way, If you have a report about a lake in your neighborhood, shoot me an email.
Mike Collins did, he checked in from Bowstring Lake on Monday with a note that said; "Good morning from east side of Bowstring. I walked out and (my) disappointed chisel was going thru too easy. Maybe 2 inches." Later - Mike Collins
Hey, Mike; Two inches of ice doesn't sound like much, but according to the Minnesota DNR, 4 inches is enough to support foot travel. When temperatures dip into the single digits like they have recently, then ice can form at a rate of as much as an inch every single day. Hmmm ... let me do the math! Polish up your auger blades and dig out your cleats, if you've been waiting to be the first one to hoof it into fresh territory, it will be here faster than you can say "watch your step!".


(11/26) On The Iron Range, Greg Clusiau is sizing up the ice conditions too. He says; "I've been slowly getting ready for this year's new hardwater season and hope to put some of my preparation to use this coming weekend.
Earlier in the fall, my fishing partner, Blake, and I both agreed that we would only be using the best ice fishing products to be had, whether they are sponsors or not and oddly enough, three of the products that we had planned on using are" ... >> Read Greg's Full Report .

Fishing Report November 26, 2012 Jeff Sundin - Ice Fishing in November

Yes! With an overnight low temperature of 1 degree and a calm wind, ice that had already formed on Deer River area lakes probably gained an inch of thickness since yesterday. Lakes that remained open, are going to loose the battle soon as winter sets in.
On my road trip yesterday morning, I headed South to see how conditions were shaping up in that direction. My trip took me from Deer River, toward Remer, then West toward Boy River and back North to Highway 2. Along the way, I discovered that all but the deepest lakes within a 50 mile radius of Deer River are already ice covered. The deeper, late freezing lakes are icing over too, but there are still large sections of open water on a few of them, so it's going to be a while before we can get serious about those.
Conditions are going to change faster than I can keep up for a while, but take a look at the images on the right. I'll try to keep these as current as I can during the next few days. As I mentioned, on Saturday I had already found one small lake with enough ice to allow me a short walk. There will be more options every day and even though I'm not going to tell you when it's "safe" to go out on the ice; If you follow common sense guidelines, keep an eye on your favorite waters to keep track of how long they've been frozen and take safety precautions, you can easily find a spot to fish within the next week.
I'll never really know for sure when it's "safe", but I may be out as early as Wednesday or Thursday depending on how fast I can get my gear together.

Fishing Report November 25, 2012 Jeff Sundin - Ice? Yes, even faster than I thought! My driving tour of the Northern portion of Itasca County on Saturday, took me to more frozen lakes than I expected! Ice is forming fast and it looks like the 2012/2013 ice fishing season if literally only a few days away.
As of Saturday, Bowstring lake had a thin layer of Ice covering what appeared to be the entire lake. Sand Lake had about 80 ice coverage, so did Little Jessie. Smaller lakes are almost all ice covered now, most of them not quite ready to welcome ice fishermen, but I was suprised to find one that had enough ice to allow me a short walk out from the ramp. Without a doubt, I can fish later this week if I'm ready.
I'll be updating the report again in a few hours, but for the moment, I'm out doing a bit of hunting and while I'm out, I'll check out a few more lakes too.

Fishing Report November 24, 2012 Jeff Sundin - Ice, ice and more ice! The countdown has oficially begun as temperatures dropped into single digit territory last night. With a daytime high of 25 degrees and low wind predicted for today, we'll be able to watch the ice grow as the day unfolds.
A tour of the area took me down to White Oak Lake on Friday, where I found the lake was about 85 percent covered by a thin sheet of ice. I was able to walk out a few feet from the landing, but the thin, soft ice was way to thin to support my weight. That said, the last few waves of open water are probably already closed in and a day or two from now, I'll be able to easily walk out on the spot.
In the Deer River area, ice takes longer to form because of the deeper water lakes that retain warmth longer. But Austin Jones reminded me yesterday, that in other regions of the state, there's already been enough ice to support a moderate amount of foot traffic. One of his friends has already been ice fishing on a shallow lake in Western Minnesota. He showed me a photo of a nice "eating size" Pike that his friend caught using a tip-up and live bait. Some of the shallower lakes located in open prairie areas, may already be fishable even this morning.
With the cold snap nipping at my heels, I decided not to hunt this morning and instead, I'm gonna take a little ice tour to see how area lakes are shaping up. If you have a report about a lake in your neighborhood, shoot me an email. Polish up your auger blades and dig out your cleats, if you've been waiting to be the first one to hoof it into fresh territory, the waiting line is going to be short.

Fishing Report November 23, 2012 Jeff Sundin - Another move toward the ice fishing season! Mother Nature is playing right into the hands of ice fishing enthusiasts in Northern Minnesota. A Thanksgiving Day cold snap arrived here about midday Thursday bringing along an inch of snow, blustery winds winds and a temperature drop. In fact, predicted high temperatures for the next few days call for daytime highs in the 20 degree range. If the weather predictions for next week hold up, we'll be looking at pictures of some ice covered lakes by this time next week.
I hope that your Thanksgiving Day was good! Ours was calm and quiet, except for a few shots to help zero in our Muzzleloaders. Tomorrow marks the beginning of the "smoke-pole" Deer Season here in Minnesota and I'm planning to do a little more Deer hunting while I wait for the ice season to kick off.

Fishing Report November 22, 2012 Jeff Sundin - Ice season just around the corner! Okay, here it comes! After a daytime high in the mid 50's on Wednesday, it might take a little getting used to, but temperatures are set to dip into the ice making zone during the next week. Deer River area lakes are ready to stiffen up, in fact, I wouldn't be suprised to see some of them ready for foot travel by December 1st.

Fishing Report November 21, 2012 Jeff Sundin - Ice season just around the corner! A little frost on the hay bales Tuesday morning made me believe that I might find a little more ice than I did. A swing through the Deer River area yesterday revealed only a little bit of ice, not enough to get excited about just yet. Only the smallest lakes are beginning to show signs of freezing over. The deeper lakes remain wide open and only the smallest ponds are actually ice covered.
There was about a half inch of ice covering two thirds of a small, 100 acre lake just North of my house, so once we get our next cold snap, it won't take long for at least a few lakes to stiffen up. If you were hoping to find a spot for the upcoming Thnksgiving weekend though, it doesn't look there's much chance of that.
Further North, I touched base with Jonny Petrowske on Upper Red Lake. He said that it's been frozen once, but the ice will be gone again soon. Higher daytime temperatures and strong winds are predicted and he's expecting to see the ice that's there now, break up over the next few days.

Fishing Report November 20, 2012 Jeff Sundin - See You Next Time South Dakota! On our return trip to Minnesota, we decided to drive the back roads and look for a few more places to hunt. A nice relaxing walk here and there, wherever our noses led us. I have to admit that it's not the most efficient way to hunt, but it's an awful lot of fun. You just can't help but stumble into something cool someplace and on Monday, that's what happened.
We spied a few more Pheasants, but what stole the headline were thousands of Snow Geese in the air. For a couple of hours, they were everywhere and yes, they were driving me crazy, but we were on our way North and they were heading South. Don't think that it didn't give me ideas though! After that, there was lots of scenery and later, a fantastic sunset to send us on our way home.
Somewhere along the way, we talked about Genes, you know, the kind that we're born with. I've always wondered about wild animals and the way that they are somehow born knowing what to do and where to go. You know, the way that they simply grow up one day and follow a path; To the water, to the nest, to the breeding ground, to any place. No one tells them what to do, they never do a Google search and they surely don't have a regulation book. They just know, wherever they need to go, they just wind up there. I've wondered that about myself a whole bunch of times and Monday I wondered about my own Genes again.
Maybe it's because my Grandmother was born and raised in South Dakota that makes me feel so at home out there. Or maybe us hunter gatherer types just have a way of finding each other and "clicking"? Or maybe it was because I felt at home, that so many folks opened their arms and welcomed me into their lives for a few days? I guess I'll never know for sure how stuff like that works, but I do know that it works, for sure.
If you measured the success of a hunting trip by counting the total number of birds bagged, then it could be tempting to come back from this trip with a gloomy report. Yes, the birds were spooky, hard to sneak up on and sometimes frustrating. The dogs were overloaded with work and the water was scarce.
But, stand back, look at everything that happened along the trails during those few days and suddenly you have a whole new ball game. We had great weather and hundreds of sightings; Birds, Deer, Rabbits and everywhere we went, open arms, lots of smiles welcoming us in every possible way. How much more can you ask for?
Thank you South Dakota, See you next time.

Fishing Report November 19, 2012 Jeff Sundin - South Dakota, Holy Smokes, A Deer Day on the prairie! On Sunday we woke up to a frosty morning. The sun was on it's way; Cy and his Daughter Laura were out in the field, sitting on Deer Stands waiting for a Mr. Big to walk their way. From the kitchen table, we could see Laura in her stand, Cy was a little further North.
At about 8:30, we heard a crack come from Laura's Direction. Shortly after that, down from the stand and in to report that she'd seen a buck and that it was her shot we'd heard. Three of us headed out to try and help find some evidence, but after a 15 minute search found nothing. A clean miss this time.
While we were searching, we spotted Cy a quarter mile North, wandering along trails in the Alfalfa field. We guessed that he had shot one, so we headed a little further up to join that search.
It took all five of us to stay on track, each spotting an occaisional bit of evidence. We'd followed the trail fairly well well until we came to a spot where the buck had jumped accross the highway. Another 15 minutes and we never found another trace. Maybe we'll find it this morning, or maybe that buck is still out there, saying what they used to say in the cowboy movies; "Don't worry Roy, it's just a flesh wound". If it's like that, then maybe he'll be back to give Cy a second chance.
The search for the Deer caused a little delay in our start up plans, but we forced ourselves back on track and got back to the house to meet up with Butch Rathjen. He and Cy had cooked up some plans for our group, nine hunters in all.
We picked up and headed for some new territory, at least it was new to us. Like the days before, a series of Cattail sloughs, Switch Grass and tall weeds were on the agenda. Our day had its ups and downs, some spots were fairly good, but some were practically empty of birds. Conditions are really dry out here and it was the driest areas that presented the toughest hunts.
I can't over emphasize how dry it is. In places, there isn't even enough water to moisten the bottom of your shoes. Gigantic cracks are the only thing we found in areas that should have been holding standing water.
By days end, we'd bagged another 13 birds and seen maybe 100 more. If you run the numbers, that's not a lot of action when you divide it up between nine hunters. But for two dogs, working all day long, for three days in a row, in these conditions, well that was a heroic effort!
While we were out and about, we kept running into some of Butch's nephews and Holy Smokes! Those boys were getting some of these gorgeous bucks that we've been stumbling into while we walk the sloughs. Three ten pointers in the same family during the same morning, that's pretty darn good!

Fishing Report November 18, 2012 Jeff Sundin - South Dakota, The Big Hunt! Someone who's been accustomed to Pheasant hunting with a single partner, each having his own dog, "The Big Hunt" could take a little getting used to. A dozen hunters, five trucks and hunting spots that span a quarter section, takes a little more intense management.
That's where Dr. Robert comes into the picture. Not a Pheasant guide; He's more than that, he's a Pheasant fanatic who has spent 30 years, maybe longer, grooming, planting and nuturing habitat for Pheasants. Most times, his really special spots are off limits to hunting, but occasionally, he share's them with his friends. Luckily for me, I have friends who share too and that's how I got in on the first hunt. Even luckier, during my first hunt, Dr. Robert fell in love with my dog Maisie when she retrieved a "double" for him in the deep snow, now she's "IN", even if I'm not.
Our hunt on Saturday was a series of stops, each with it's own gathering to get the game plan from Bob: "You drive to the South fence, you head East to the slough and you walk the dog through the Cattails and we'll head 'em off on the West side. It's sort of organized chaos, but somehow, even with false starts and misques, it still works.
After an afternoon of walking the Switch Grass, Cattails and Corn, the split group had somewhere around 20 pheasants in the bag. We'd probably put 200 or more pheasants in air and kicked up a handful of really nice Deer too. By Bob's standards, it was a slow day. Of course for me, seeing that many birds still makes me feel like a kid in a candy store!
The sad part of the story is that spots like this are getting fewer and further between. The habitat is being gobbled up fast as farmers burn off the Cattails, plow up the CRP and fill in the low spots. Economics are what they are, and facing the choice between low paying CRP contracts and higher than ever Corn prices, they're doing the same thing that most of us would do. They're choosing to make the best living for themselves that they can.
One thing I do know about gloom and doom predictions is that the gloomy news can always be overcome. All of this can be fixed with a little bit of cooperation between us and 'The Powers That Be". From here on out though, it's matter of simple economics.
You could say that it's the age old choice between love and money. If we really love Pheasants, or for that matter, any other wildlife; If we really love the outdoor way of life, well then we're gonna have to try and be a little bit more like Dr. Robert. We're gonna have to roll up our sleeves, break into our piggy banks and put a little more effort into it. Or of course, we could always just wait and see, let someone else figure it out, right?

Fishing Report November 17, 2012 Jeff Sundin - South Dakota, welcoming in every way! You could say that our first day in the field had it's ups and downs. Mostly, the Roosters got up and then usually back down, unharmed. I guess it was just one of those days; There were plenty of birds to see and we saw them, they were just too far out of range.
It's probably a combination of the bright sunshine, high winds and "Ultra Dry" conditions that caused the trouble on Friday. How dry is ultra dry? Well I spent the whole day walking in Cattail swamps and never had as much as a drop of water on my shoes. don't mean walking the edges, but right down the main drag, deep into the center of even the thickest sloughs. The dry plants crunch under our feet and the dog sounds like a Buffalo crashing through the Cattails. The birds know we're coming before we do.
The typical scenario has been to walk about half way into the cover and then watch the birds pour out of the far end. We've been trying to post someone on the end, hoping to cut off at least some of the birds, but they've just been working around that little problem.
I can see out the window now, as I'm writing and I think we're going to get a little cloud cover this morning. We'll know in just a few hours.

Fishing Report November 16, 2012 Jeff Sundin - South Dakota, welcoming in every way! Our trip from Grand Rapids, MN to Huron SD was about as easy as it gets. We were on the road early, and except for making a short stop to do our radio program, there wasn't so much as a twig in the road to slow us down.
A quick stop at the SD border for fuel and breakfast gave me a chance to talk with Chad and Jack about "hunting our way to Huron". Instead of high-tailing it all the way down, I asked "What if we just start exploring back roads and see how far we get?" The idea appealed to their sense of adventure and at 10:30, we started heading South and West, looking for interesting spots.
Fast forward; At sunset, we were standing in the last patch or public land, watching a gorgeous sunset and listening to Roosters cackle in the swamp. We were still about 80 miles from our destination and the distance we'd travelled so far had been packed with scenery and action, every step of the way.
Finding hunting spots wasn't too tricky: We focused on places refered to as Conservation Reserve Enhancement Program, CREP for short. At first, we didn't find a lot of spots, but as we travelled from one area to another, we started bumping into them more and more. We found a half dozen interesting ones and by days end, we had seen ten to twelve roosters, bagged a few of them and had gotten an eyeful of Deer and Gesse too.
Arriving at Huron, our final destination, the trip got even better. Just like the last time I was here, Chad's brother Cy, welcomed us in and we were settled in for the evening. This is just way to good for me! In fact, way too good!
For today, we'll be counting the minutes until the 10:00 AM start time. With any luck, Roosters will fly and we'll shoot straight.

Fishing Report November 15, 2012 Jeff Sundin - Heading West with a shotgun and a Yellow Dog! It's been a couple of years since I got to tag along with my buddy Chad Haatvedt from KAXE Radio on a hunting trip. But it finally rolled around on the calendar and we're off for a few days to try and gather some Pheasants.
By the way, did you know that Pheasants make fantastic Shish Ka Bobs? Oh Man, they do!
I'll have the laptop with me, but you never know about uploading the reports. But, I'll bet that the ipad will get me connected. So if you're interested in a daily update, check my facebook page for a few quick notes and maybe a picture too!


(11/15) Ryan Peterson checked in; "With things slowing down in the woods people are starting to gear up for the hard water season so I thought now would be a good time to remind people of some great ice fishing opportunities. New rental this year 5 person sleeper and is a very roomy; other sleeper house rentals in my fleet include a 4 person, 3 person, and a 2 person house, along with one day house. All fish houses are on Lake Winnie and put on great fishing spots, well-kept, and heat nice. This winter season I will also be offering guided ice fishing trips which include all the gear, rods and reels, portable with heater, bait and tackle. As things get kicked off and throughout the season be sure to check in for ice and fishing reports, be safe and have great winter season!" . Ryan Peterson's Guiding .


(11/15) Show your friends that you're wired! Wired2Fish announced the addition of W2F T-shirts to their on-line apparel store. Click Here For Wired2Fish T-Shirts .

Fishing Report November 14, 2012 Jeff Sundin - Day 11, The truce has been declared! The firearms Deer season ended for me after a calm, uneventful hunt on Tuesday evening. A couple of the girls dropped by to pay me a visit, but no Bucks dared show their faces. Always safe in front of me; Some of the Does have gotten in the habit of coming out a little earlier lately. One of them stayed until past dark last evening and even gave me a wink as I left the stand. Okay, maybe not a wink, but she wasn't too spooky and she let me wander off into the dark without even flipping me the tail!
I can't say that this season has been exactly action packed for me, but I did see a few Deer and if I had been a little more aggressive about shooting, I may have been butchering a Deer a couple of days ago. On the other hand, I may just as easily have been wandering around in the swamp trying to find it. Either way, the 2012 season has been relaxing and gave me a chance to wind down a little before the hubub of the ice fishing season starts up. As an added bonus, in terms of spent ammo, it's been unbelievably economical too!
Today, Day 12, My last few hours of the rifle season is gonna be spent with a camera instead of a rifle. Tomorrow, I need to slip into a new outfit for a few days and with a 3 AM wake up call for Thursday, I'll have a lot better things to do in the wee hours, than to be worrying about a Deer.
About bagging a Buck? I'm not too worried, I and Mr. Big can just put our differences aside until the smoke-pole season opens up. We can start the war over again when it starts, in the meantime, all of the Deer in the woods are officially safe from me. So today Mr. Big, just this once, come on out, smile pretty and say Cheese!

Fishing Report November 12, 2012 Jeff Sundin - Day 9, Close, But No Cigar. At least not one to celebrate the Buck that almost made his last mistake.
You could just feel it in the air. Sunday would have been the perfect day to bag Mr. Big. After an all day rain on Saturday, the temperature dropped into the mid 20 degree neighborhood, the grass dried out and critters were on the move. In fact, I couldn't get to my stand for the afternoon hunt without chasing up a couple of early movers. A couple of Deer that decided to head into the field for some mid-afternoon grass munching.
Things weren't going too smoothly for me though. After a half hour session of making every mistake in the book, including stumbling into and rousting those two Deer, forgetting my gloves and backtracking all over the property to recover my lost cell phone from the field grass; I finally got settled into my Deer stand. By now, I was about a half hour late, but I was back on track and still had time to make a hunt out of it.
For the next 45 minutes, the hunt was just like most of the others. I'd spot a blob, check it out with the glasses and discover yet another tuft of brown grass or an odd shaped branch blowing in the wind. Except for one; Oooh... Looky here, now that's more like it! He wasn't the monster of the swamp, but he was a nice, solid, 8 pointer and after a week without seeing a single horn, the decision was already made. If he slips up, he's gonna be a victim.
After I got used to the idea of him standing there, I glassed some more and discovered that he was on the heels of a doe. She was closer to the field and heading my way, but she was paranoid, stopping after every single step. The buck was too, he didn't make a single move for 10 minutes. He didn't blink, didn't turn his head, nothing. He stood there, just inside the swamp, looking out at that doe. In my mind, I could hear him thinking, I'm gonna go out there and well, you know ....
Eventually, she moved into my field, still cautious, but heading my way. Once she was out there, he decided it was time to make his move and followed her out, just into the field. I was all set, all systems were Green for go and I've never been any more careful to be quiet and still in the stand.
He was in range, but at a bad angle. Remembering past episodes of chasing wounded Deer through the swamp, I decided to wait until the angle got just a little bit .... THEY BOLTED! That was it, game over, at least for the moment.
I'm not sure if they winded me, saw a reflection in the window or what. I'll never know for sure, but he won that round fair and square.


(11/12) On The Iron Range, Greg Clusiau; Has been out in the Deer stand and offers some advice; "The rut, however, can throw a wrench into that type of thinking, as bucks will be running all day long and you just never know when that chance of a lifetime may occur. The local general consensus has 11 am to 1 pm as a prime time for taking your buck. I think of that every time I ..." >> Read Greg's Report .


(11/12) Q) I introduced myself to you outside the White Oak Inn and Suites back in Mid October. I am a crappie fisherman from Kentucky. Your website (fishing report 10/16/2012) shows 2 pictures of your Hummingbird that show a big and small school of crappies. Where are the crappies on your screen. Are they the red or yellow? - Mike Green
A) Mike, in the report you mentioned, I was talking about finding schools of Crappie in late fall, cold water. The fish on that particular day were located in deep water and I was discussing a strategy to minimize the damage caused to small fish by bringing them up from such deep water. I still wanted some fish to eat though, so looking for small packs of larger fish would help cut down on the mortality of little ones, while still allowing a handfull of keeper size fish for a meal.
Knowing that the largest schools of Crappie contain the most small fish, it made sense that older, larger fish would be found in smaller packs, away from the main populations of younger fish. My idea was to quit looking for large schools of fish and instead, focus on small packs of fish.
I recreated the images and plugged them into the right column. Click on the images to enlarge them and if there's any doubt after looking at these new images, let me know and I'll try to expand on the answer even more.


(11/13) Wired2Fish and >> Click here to view

.

Fishing Report November 11, 2012 Jeff Sundin - Day 8, 50 Bucks worth of rain, but no male Deer.
It wasn't too big a surprise that there wasn't much movement in the morning. The cold wind and periods of heavy rain, just didn't add up to a high traffic day. I shouldn't complain, in fact I'm not complaining! If the rain would have come down as snow instead, I think my hunt might have ended early on Saturday. I could easily have spent this morning plowing snow instead of Deer hunting.
In spite of the crummy weather and slow hunting. It was kind of fun spending the morning in the stand. While I was there, I realized that this was a great chance to fiddle around with my new phone. So I started tinkering with it and came up with a couple of silly videos. If you want, you can waste a minute and 12 seconds watching the rain fall from my Deer stand yourself. That is, as soon as I figure out how to get it uploaded! HA!!
The afternoon hunt was a little better; Some of the girls are fully back into their routine. I saw the same Doe and Fawn for the third day in a row and another pair of shadowy figures just after legal shooting hours passed. Those were does too, I think, but it didn't matter, it was too dark to be sure anyway and there's no way that I could have gotten a shot.
Luckily for me, I didn't have to field dress a Deer in that crummy weather! I'll just wait until the weather is perfect and then get one.

Fishing Report November 10, 2012 Jeff Sundin - Day 8 and back to normal at my Deer stand. The scene reminds me of what happens almost every fall. Early in the season, hunters take to the field in large numbers and the Deer get discombobulated. For a few days, I never know what I'm going to see, maybe none, maybe a bunch, it's different every day. After the first week, the woods calm down a little, the Deer start getting back into a routine and the hunts become a little more predictable.
It looked like that yesterday, not much action and no bucks at all for me. Two of the does I saw on Thursday though, returned to the field for a visit on Friday. This time, much more calm, they stayed longer, munched on some grass and then wandered off at their own pace.
I'm sure it helped that I wasn't pursuing them, so watching calmly from the stand didn't do much to spook them. Also, it helps that does are more protected this season; Folks that want to shoot one, needed to apply for a doe permit this year. Fewer permits equals fewer hunters, so without as many of the "casual hunters" in the vicinity, the does are a little less likely to be pushed around. I think it helped too that the Wolves that I've heard howling lately, didn't seem to be around for the past couple of evenings. At least, they weren't making any noise if they were around.
Okay then, so things are calming down. Hopefully that means that Mr. Big is going to start getting a little easier to spot too. So far, the outlook hasn't been rosy, but one of these days, a sighting, that's all I need. If he wants to get a little closer, if he's ready for me, well then that's good too.
Sometimes I wonder why I don't just go where there's more deer, but after a summer of working hard to find every fish in the lake, it's kind of nice to have this time to wind down. There's really no pressure to produce meat for the freezer, except that I like it and it's nice to have some. Another twist from an optimist; Anyone can be a good hunter when there are a million Deer around. When things are slow, that's when it gets interesting, that's when when you learn, that's when you see.
Then suddenly, when you least expect it, Mr. Big pokes his nose out from thin air.

Fishing Report November 9, 2012 Jeff Sundin - Day 6 and Thursday Effect, what about that? The scene from my Deer Stand was a lot different than it had been so far . In fact, I saw more Deer yesterday than the sum of all the Deer, from all of the days I've hunted.
I can't say that the Thursday Effect worked on Mr. Big this time, but iwas suspicious that he was near by. As shooting hours came to a close, a dark shadow at the outer edge of the swamp looked like ..... it could have been .... maybe ... it was just too dark to figure it out. There was no disappointment though; Because no matter how you look at it, Thursday was a big day. If Mr. Big chose not to be among the visitors, there isn't much i can do about that.
In case you've been wondering, Yes, we will be talking about fishing again, really soon! As it happens, our next cold snap is on the way and before you know it, we'll be polishing up the auger blades and snapping on the cleats.
This cycle of going back and forth between winter and late fall appears to be hanging in there, with moderating temperatures predicted to return late next week. But we've already had ice forming in shallow bays and small ponds two or three times. Each cold spell that rolls in will just make it easier for the ice to set up and one of these days, very soon, it will set and stay for the duration.
For the next week or so, I'm going to try to get some hunting out of my system, but watch for ice-updates to start creeping into the reports next week.
Today, Day 7 , According to Einstein, all I have to do is travel fast enough and then I can re-live yesterday. Maybe the Thursday effect just needs to get a do-over? Hmmm.... I'll work on that while I'm in the stand.

Fishing Report November 8, 2012 Jeff Sundin - Day 5 and Mr. Big? Nope, not even a sneak preview. Unless a person was a natural born optimist, days like this could start getting a little bit frustrating. Luckily though, I have plenty of time and sooner or later, time will work it's magic.
Now that the snowy, cold weather has given way to moderate temperatures and calm winds, I am going to find myself in a real Pickle today. Knowing that I've had a really good track record of bagging my Deer on Thursdays; Do I put all of my faith in the "Thursday Effect"? Or do I take advantage of the gorgeous weather and head for the lake, hoping to re-visit a great moment from the 2012 open water fishing season? I know, I can't really lose either way! Isn't that nice?
Today, Day 6 , I'm gonna at least spend a little time in the stand. After that, we'll just have to see.

Fishing Report November 7, 2012 Jeff Sundin - Day 4 and Mr. Big is even more stubborn than I thought! I officially entered the sore butt phase of the 2012 Deer Season on Tuesday. After 4 days spent sitting a wooden bench, the idea of settling back into my nice, comfy boat seats is sounding better all of the time.
Tuesday offered a few glimmers of hope that the Deer are beginning to get back into a pattern, at least where we hunt. Although, the population in our territory remains low, there's been just enough encouragement to make the hunting interesting.
A couple of does and a small fawn spent some time in the rain, munching grass during my wife's morning hunt. A short time later, a phantom running deer whooshed past the edge of my swamp. Like I said, at least we know that there are a few out there.
With a trend toward nicer weather arriving today, it's possible that we'll see a few more does getting hungry. If they do, then Mr. Big just might not be able to help himself.
Today, Day 5, I'm gonna have a nice quiet talk with 'em and see if we can reach accross the aisle, you know, work out a bi-partism compromise!


(11/7) On The Iron Range, From Greg Clusiau; "Why do you hunt? I have found myself asking that question a lot lately, as I near my 40th birthday. Like many, I can assume, my Dad and Grandpa were the ones who got me involved in hunting. I can still recall my Dad taking me to Hunter's Safety classes when I was in 7th Grade. However, a lot of this ALMOST didn't happen.
In late October of 1972, my Grandpa was involved in a freak hunting accident. Someone trespassed onto private property and shot into the duck blind my Grandpa and cousin were in. Thinking they were shooting ..." >> Read Greg's Full Report .

Fishing Report November 6, 2012 Jeff Sundin - Day 3, Mr. Big still hiding! Another day without spotting him in my territory, but that's okay, it just means we're on schedule. Where we hunt, putting in time on the stand is the only remedy. I should be just about due for another glimpse of him any time now.
Monday afternoon looked like the kind of day that should have been perfect. Dark Grey skies and snow clouds moving into the area, combined to bring on the darkness earlier than usual. A small spike buck roamed through the field about an hour before sunset, but he wasn't joined by any other Deer. That was the whole shabang, at least in terms of Deer Hunting.
We have a new ball game today. A little more snow fell last night and the weather is kind of crummy this morning. Sometimes that makes 'em move, sometimes it doesn't. I'm gonna just have to head out there to find out.
Okay, now I'm not gonna tell you how to vote today. But I will say this; I'm going to the voting booth wearing my Deer hunting clothes. If I happen to spot any of my legislators dressed the same way, then I'm gonna vote for them!
Last winter, I tried to find someone who would trade me a little bit of Duck hunting time in the South, for some fishing time in the North. While we were in North Dakota, I spent some time talking with a group of guys who have been hunting in Arkansas for years. Okay, so now I've got the fever even worse than before. If you or someone you know has a good Duck hunting spot down that way, the offer is still good. Trade me for some quality fishing time up here and who knows, we might just both have a deal made in heaven!


(11/6) A release from my friends at Humminbird; "It's the best deal on the Ice that puts Power (and Cash) at your Fingertips!"
Here's your shot to leave the primitive tools of the Ice Age behind and put the best technology (and deal on the ice at your fingertips! Now until December 2012 Humminbird is offering the following promotions when you purchase a Humminbird® ICE Series product.
>> Receive a mail-in coupon for a FREE LakeMaster™ 2012 digital GPS Map Card with the purchase of either the ICE 385ci Combo or the ICE 597ci Combo. That's a $124.95 value!
>> Receive a mail-in coupon for a FREE LakeMaster™ 2012 Paper Chart with the purchase of any ICE Flasher (35, 45 or 55) or ICE 345c. Up to a $14.99 value.
>> $55 Mail-in Rebate with the pruchase of an ICE 55! >> $45 Mail-in Rebate with the purchase of an ICE 45!
Combine your unit with a LakeMaster digital GPS card and finding the "spot on the spot" becomes second nature. Eliminate dead water fast, catch more fish and maximize your time on the water.
The ICE 597ci Combo and ICE 385ci Combo are the only units on the market that offer the convergence of three fish-catching technologies.
And for those guys who just want a flasher, the ICE 45 and ICE 55 offer powerful 3- and 6-color flashers with amazing zoom and target line capabilities that operate flawlessly in near-arctic conditions. >> Learn more about Humminbird Ice Series Units Here .

Fishing Report November 5, 2012 Jeff Sundin - Day 2, Mr. Big takes a nap! I knew it, it was as predictable as the sunrise. A warm, sunny afternoon was just what the doctor ordered. That is, if you're a Deer and you're looking for a good excuse to sleep the day away.
During the first hour of daylight, the woods in front of my stand were about as pretty as it gets. Not a cloud in the sky and there was frost on every branch, every blade of grass and even on the thin layer of ice that had formed accross the pond. The sights and sounds alone were worth the trip; And luckily they were, because shortly after a cameo appearance by a Doe and her Two Fawns, the woods went silent.
It was just too nice out there; Bright sunshine, mild winds and not many hunters out moving things around. I held out until about 10:30 AM, but then headed home to rustle up some grub, move a little firewood and re-group for the afternoon hunt. Back in the stand by 2:30 for the afternoon hunt, only this time I saw even less than I did in the morning. Not a creature was stirring, nothing, not anywhere.
So that was day 2 of the fireams Deer Season, beautiful, but un-eventful. Mr. Big probably put on a pound or Two eating chips and loafing in front of the TV for all of the Sunday afternoon football games. That should make him a little easier to catch today!

Fishing Report November 2, 2012 Jeff Sundin - That's a wrap, for now. Cold, blustery weather helped to encourage me that it might just be okay to park the boat, at least until we next our next warm up.
Looking at today's weather; Right now, it's 25 degrees, calm and clear; My guess is that the shallow water around many of the landings will be frozen again this morning. Later on, cloudy and 39 degrees, which would feel warm compared to yesterday's blustery, 31 degrees. But it's still not warm enough to entice me back onto the lake today.
Fishing on Thursday was challenging for me. No sigle element made it all that much tougher than a normal day. But the combination of a whole boatload of variables, that's what dragged our productivity down a few notches. Luckily for me, we still managed to work our way toward the goal and by days end, we had accomplished what we needed. Maybe it wasn't pretty getting there, but it was finished.
Walleyes were hungry, picking up the baits agressively, even the big Creek Chubs that one of the crew was using. But after the initial strike, the fish were displaying their irksome habit of holding on to the tail of the minnow without finishing off the meal and allowing the hooks into their mouths. In fact, we may have set some kind of a record for how many missed strikes we could pile up in a day. Perch? They were okay, they struck aggressively and were easy to hook all day long. So did the small size Pike, they kept right on pestering us up to the last minute. It was just tricky to hook the Walleyes.
Part of the problem was wind; Typically a friend to Walleye fishermen, but maybe not when the water temp is 40 degrees. I always had the feeling that we were moving a little too fast for the fish. If we'd have been moving a little slower, we would surely have been able to nurse a few more of those fish onto the jigs.
My problem was that using a new, unfamiliar rig, I just didn't have enough tools to get the rig under completely under control. We should have had two drift bags instead of one. We should have had a rear trolling motor instead of a bow mount and we definitely should have had more battery power.
If I've said it once, I've said it a hundred times, if you want to do your best work on Walleyes, boat control is the number one consideration. This was just a chance to prove it to myself another time. If you really want to catch Walleyes, then you have to put the boat where you want it, at the speed you want it and then keep it there! On this day, sometimes I did and sometimes I didn't. No excuses, it was just that simple.
The fish we did catch, were using most of the same structures I talked about yesterday. The outer edges of heavy, shallow weeds. Fish were located on inside corners near the shoreline and bays with access to lot of shallow weeds. Main lake bars and points we not holding many fish at all.
One stroke of luck was having the handful of Creek Chubs in the boat. There were still a lot of missed strikes on these, but at least Lindy Rigging with the large minnows and feeding out line, bought us a few fish that we wouldn't have caught otherwise. It was obvious that the fish still wanted to eat, because even smaller, 15 to 16 inch Walleyes were eager to take the 6 to 8 inch minnows. Jig and minnow combinations were still worakable, but like I said, we missed a lot of strikes.
So there ya go, in spite of my reluctance to let winter sink it's teeth into me; I guess I can go with the flow just long enough to find out if there's "A Mr. Big" out and about, anywhere near my Deer Stand this season. Soon it will be time to polish up the ice fishing gear and by then, I should be ready!

Fishing Report November 1, 2012 Jeff Sundin - Signs of the closing bell on open water fishing are pressing down on the edges of Northern Minnesota lakes. In fact, on Wednesday, there were a number of smaller lakes and ponds that were already ice covered, even if it didn't last through the day.
On a mission to discover a good location for today's special fishing project, I thought it would be a good idea to try the last spot I'd fished before heading out on our hunting trip. Lucky for me that I did; Because even though it's slowed down since my last visit, it was still hanging in there, it was "good enough". Actually, barring any gigantic problems caused by changes in the weather, it looks like we should be able to get the job done sometime today.
At the landing on Wednesday, a sheet of ice about 3/4 inches thick greeted the boat's transom as it slipped into the water. The shallow water near the ramp measured 40 degrees, but further out on the lake, temperatures ranged from 41 to 42 degrees. I saw one reading that went slightly above 42, that was the warmest spot that I could find.
At the first spot, a shallow weedline with some mixed rock, there was evidence that the fishing might be easy. Perch were on the attack almost immediately, then a couple of Walleyes and then ... it fizzled out. Not before giving me some optimism to work with though, at least now I knew that if I could find 'em, they'd probably bite.
It took a few more tries before I found another school of fish tp focus on. Something had changed since the last trip. Fish that had been holding on points and shallow spots that contained lots of rock, had now moved to the outer edges of heavy, shallow weeds. It was more likely to find fish on an inside corner, near the shoreline than it was to spot them out on a hump or deeper point.
The only bait I brought along was a bucket of Rainbow chubs, so I can't claim to know that there isn't something better. But, the Rainbows, combined with 1/8 ounce jigs worked fine.
Water depths were generally 9 to 12 feet, but there was one school of fish located in about 18 feet of water, adjacent to a steeper breakline.
I realize that's only a snapshot, a trend that developed in a few short hours of fishing. But still, it's more than I knew when I got there.
If you're thinking about squeezing in another trip or two, it is definitely still doable. Watch the conditions on the ramps, especially in the early morning, where ice forming from drain water could pose a slight problem.
For today; We're not in too big a hurry to arrive at the lake today. We're gonna give the weather an hour extra to warm things up and then we'll be working on the meat and potatoes of the project.
With a high of 37 and 10-15 MPH winds, we could get just a little chilly. But it's nothing we haven't already done before and with a little bit of good luck, well, You Know .....


(11/1) Announced that they have a new website. The new website has pages for finding your lake and quickly navigating to the products available for it under the "Find a Lake" tab. This feature and other improved pages include more in-depth FAQ's for trouble shooting, request a lake form, advanced dealer locator, technology and how to use it, image and video gallery, pro staff highlights, and more. >> Learn More Here.

(!!) Smiles are always welcome!

I AM
Don't forget, if you want to add your 2 cents worth, or to ask a question about this, or other reports, click here to Join Me On Facebook.








More ways to connect!

Sign up to receive the

Free "Insider Newsletter".

Don't forget, you can always catch up with Jeff Sundin on the radio program too! Listen every Thursday at 6:20 AM and get additional fishing reports and information. KAXE 91.7 FM Grand Rapids - 105.3 FM Bemidji - 89.9 FM Brainerd.

Want even more?

Book a Guided Fishing Trip and get HANDS ON fishing tips!
---
Advertise Here! Itasca Area Fishing Reports. Anglers surfing the web for fishing reports find this one! It's one fishing report that's always up to date, always well written and reliable. Lodging, Bait & tackle suppliers, guides and other outdoor business; You need to take advantage of the offer. Affordale? It's downright cheap! For more information about contributing, sponsoring or advertising. Email Me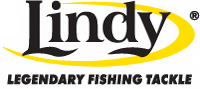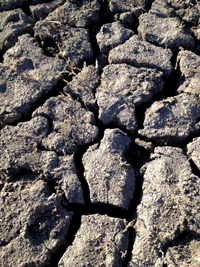 In places, there isn't even enough water to moisten the bottom of your shoes. Gigantic cracks are the only thing we found in areas that should have been holding standing water.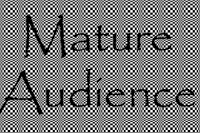 Normally I wouldn't do this. But just this once, the way the sun shone on those plump .... Oh Man, I just have to share a picture of a really nice pair that I saw on Friday. Don't click here if you are offended by natural beauty!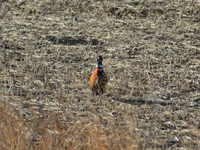 A dozen guys walking in the Switch Grass is gonna put some birds in the air.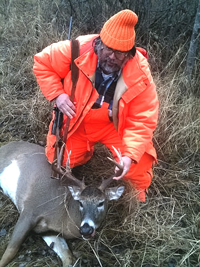 Courtesy Greg Clusiau: Jay Liend with a solid 8 pointer he bagged this weekend. According Greg, the bucks are in the rut and moving. >> Read Greg' Report .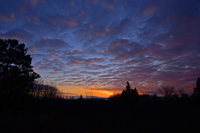 Okay Arne, just for you, just this once! Click image for a special edition high resolution enlargement.
Next time, ya just gotta get it from Facebook! Oh, by the way, did you know you could find a new picture there every day? Yes, >> just click here .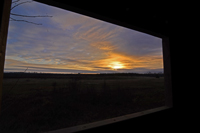 Sunrise in the Deer Stand set the stage for lots of beautiful images. Just not too many of them were Deer. Day 4, try again!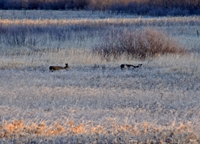 A Doe and her Two Fawns slipped through the field, following the path toward a warm, sunny daytime nap.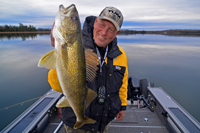 Most of the fish ranged smaller, but there's always a bonus and this time, it was my turn.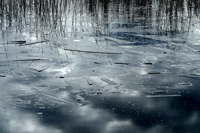 It didn't last through the day, but ice at landings will keep coming back until one day soon, it will be time to throw on the cleats and start hoofing it!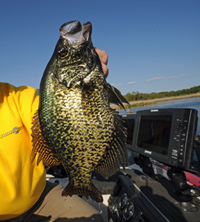 "But location was the key to the Championship, and we owe 80% of our success to our Humminbird units," says Travis. "We found fish-holding wood fast and eliminated a ton of dead water. Not only that, we could identify with a high degree of certainty money fish right on the screen."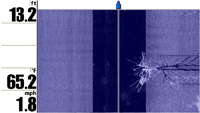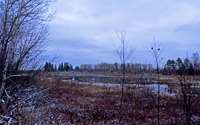 The scene at my hunting camp on Sunday (10/28). A little ice around the pond, a little snow on the trees and a little gloomy in the sky. All will be gone, soon!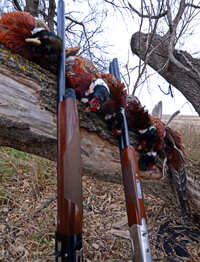 A series of easy hunts, including one of our famous "quick stops" on the day we arrived, that hunt yielded a limit of birds before we ever checked in to the motel.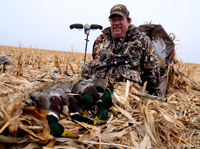 Ducks in the air didn't always mean a great hunt, but we did have our moments of greatness! My hunting partner Bill Powell with a limit of Greenheads!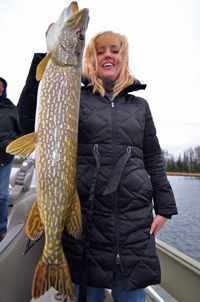 It took a little while to kick in, but the "Deb Effect" did find it's way into the boat. Goals met, optimism paid off! Oh Jim, by the way, what was that score again?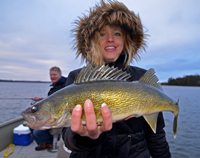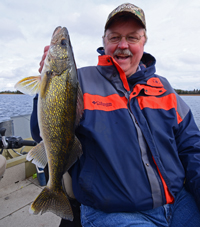 After a short trip up the learning curve. Ron, started bagging some fish. New to jig and minnow fishing, it took a little training to bring out his hidden, killer instincts. But we got 'em now, grrrrr.......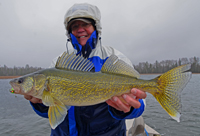 Chilly weather hasn't stopped the fish or the fishermen. Long time customer and friend, Bruce Champion tossed an 1/8 ounce jig and minnow into the weedline and pulled out this hefty late fall Walleye.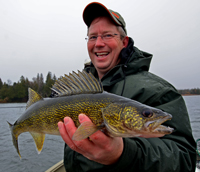 A newcomer to my boat, but not to fishing. Brad Slye shows off a little bit of his handy work. No problem with the action for him today, the fish were just naturally attracted to him.